Solutions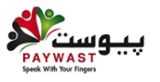 Paywast Solutions
Paywast provides solutions to a number of problems, bottlenecks and gridlocks in businesses especially those which deal with a large number of users and customers.  Sometimes, these bottlenecks and problems can cause significant delays in provision of services and annoy customers. It may cost businesses significant amount of revenue by losing their core customer base to competitors.  Paywast offers smart solutions to such problems and help businesses to grow exponentially.
Airline Notifications or SmarTrav
Payam SmarTrav, one of Paywast most popular products for businesses, offers a fast and simple solution to airlines, airport authorities and travel agencies to alert passengers of any changes in flight schedules, flight patterns, inclement weather conditions, airport emergencies and so on. Using Payam SmarTrav, airlines can send bulk SMS to all of their passengers just by a click of 'Send Button' and inform them of any changes in flight schedules, cancellations, emergencies, airport closures, etc.
SmarTrav will help airlines and travel agencies to avoid unnecessary congestions, passengers' inconvenience and risking their reputation as a result of their failure to pre-inform passengers ahead of any such events.  Airlines and travel agencies can use SmarTrav even during normal times to inform passengers that their flights will be on time.  They should be alerted to be present at the airport sufficiently in advance of their flights especially during international flights.
Paywast M-Currency
Paywast provides a fast track and reliable solution for banks, money exchange dealers, money service providers, traders involved in export-import activities and business community in general by making currencies exchange rates available during business hours (8:00 A.M. – 5:00 P.M.) six days a week.  Paywast will collect data from the market, warehouse and analyze the data in real time and make the most accurate exchange rates available to the market at short intervals; every half an hour or every 15 minutes.  Each new rate will be reflective of the most recent changes in the currency markets in the country. News agencies, radios, TV channels, newspapers, banks, Money Exchange Dealerers and other public or private agencies concerned with currencies can get Paywast currency rates automatically.  Others cans simply send SMS to  Paywast and get the latest rates.
To get currency rates, simply go to your mobile Message Screen, type $ and sent it to 729; you would get the latest exchange rates information on your mobile without bothering yourselves to go to a currency market or call a Money Exchange Dealer.
Paywast M-Banking Solution (Deposit/Withdrawal Notifications)
Paywast provide SMS notification to bank customers for any deposit, withdrawal, credit and debit activities in their bank accounts.  This service provides bank customers to receive computer generated notifications on their cell phones immediately after a credit or debit occurs in their account.  This service provides an opportunity for customers to be aware of all recent activities in their accounts in real time and quickly react to and inform the bank of any unauthorized activities in their accounts.  For banks, the benefit will be manifested in the form of an increased public trust in their transparency and accountability vis-a-vis their customers.  For customers, it would be a peace of mind that their account with commercial banks are safe and secure.  With such service, customers are assured that no activities in their accounts will go unnoticed.  This service is another added benefit by banks to their customers to provide them with the peace of mind and retain their long term loyalty.
Paywast Polls
Paywast offers polling services for TV stations, radios, survey firms and other government and non-government agencies concerned with public opinion polls. Some TV channels have already started benefiting from Paywast Poll facility.  Paywast Polls will enable Radio and TV stations to encourage their viewers to participate in healthy debates by expressing their opinions on important social, economic and political issues. To get a trend of public opinions on all sides of an issue, viewers and participants in the shows participate in polls by using their mobile phones and sending SMS to Paywast short code 729.  Also, TV stations may partner with Paywast to promote their quiz shows or their music competition shows and mobilize public voting for their candidates.
Vendor Identification Authentication
The real world is not always ideal.  There are individuals and groups whose incomes are derived from fraud, duplication and counterfeiting.  To prevent fraud and use of counterfeit products, Paywast has a solution to users, retailers and dealers of major name brand products in Afghanistan.  You can send Vendor Identification Number (VIN) of any products from major brand names in Afghanistan to 729 short code and get confirmation right away from relevant companies whether the VIN is real or counterfeit. This would prevent criminals from duplicating and counterfeiting name brand products in Afghanistan.  Representative offices and dealerships of major name brand products in Afghanistan such as automobile companies, computers retailers, pharmaceuticals, cell phones, TV and electronics dealers, etc. should use Paywast solution to prevent fraud and misuse of their companies' products.   Companies that sign contracts with Paywast would be automatically connected to Paywast database.  Customers of such companies can get confirmation of the authenticity of their products VIN by simply typing the VIN number and sending it to 729.  For more information, please contact your Paywast customer representatives at: 707 729 729 or 789 729 729 or log on to: www.paywast.af/contact